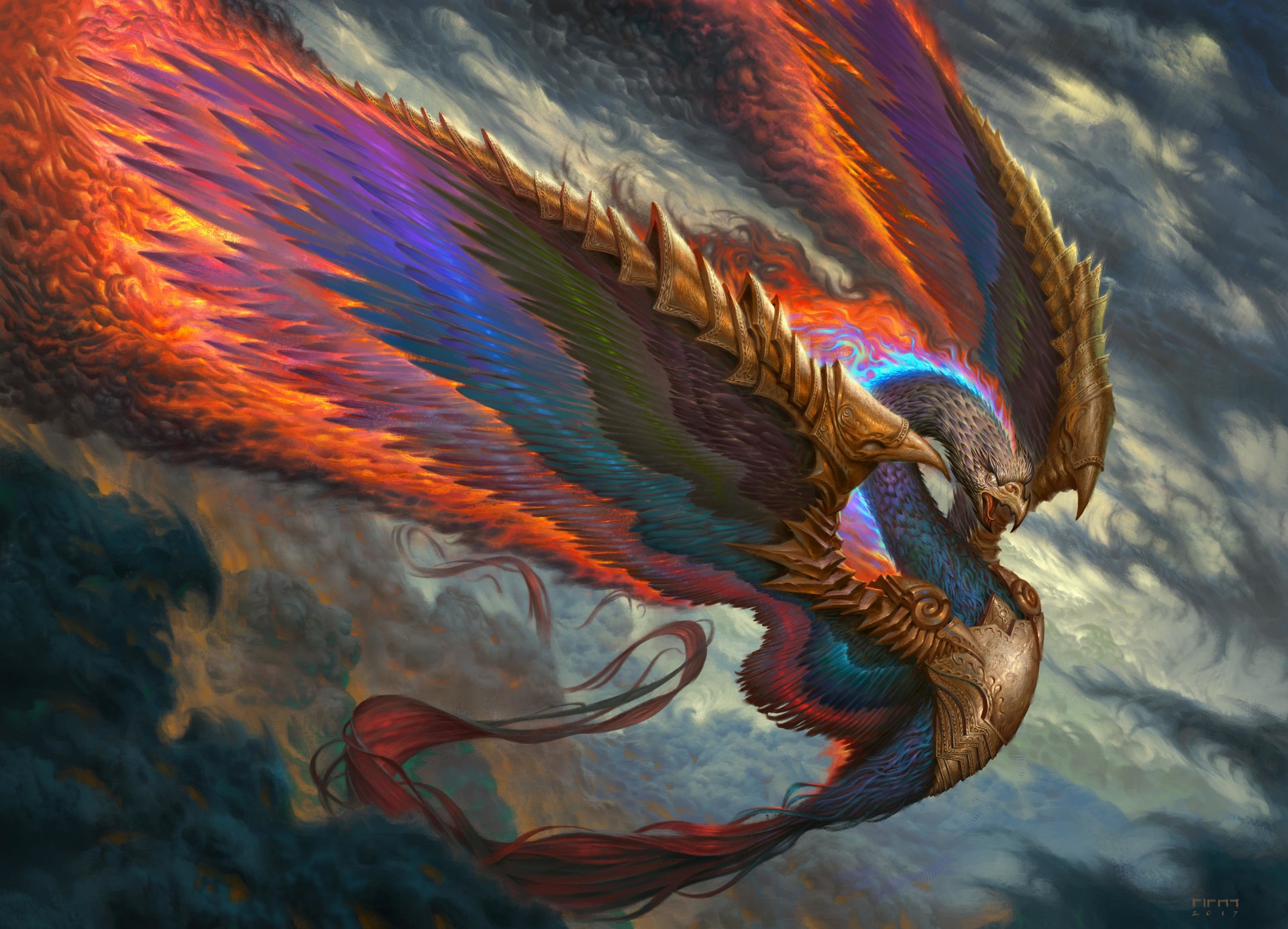 Huma Bird by Firat Solhan on Art Station [x]
2019 is done and good riddance! It was a bad one. I didn't get as much done as I wanted, I gained a ton of weight, I spent half the year in crippling, mysterious pain, and little to nothing has worked out the way I wanted it to!
So fuck that year, let's burn it down and move on.
In that spirit, I'm choosing the huma as my mythological creature for the year. It's a Persian bird of paradise, similar to a phoenix but noted as being "compassionate" and not killing anything for food. I don't know if the phoenix goes around murdering everything when it's hungry or anything, but better safe than sorry.
In 2020 I'm aiming to move out of Washington, which will hopefully start a whole year of change and growth. Selling my house will allow me to get out of the massive amount of debt I'm in, change to a different car (I hate my Fiat and you should never buy one), and hopefully get out of the hotel industry, which I've been in for nearly twenty years (oh god why). It'll also hopefully encourage me to be more active, since we're planning on moving to New Mexico, a sunny state with lots of outdoor activities. Washington was great when I first moved here in 2004 but it's become a swamp and the weather is so bad all the time you can't get out and do much. Plus, the traffic is so horrendous you can't get anywhere to do anything anyway.
As to writing, I have a lot of ideas lined up, some things already written that I plan to edit and publish, and a few things ready to publish but waiting for the right time.
In 2019, I managed to get some of what I wanted to get out done:
Romance collaborations
:
Song of the Argyle Goddess [
Out now
!]
Belladonna Clasped [
Out now
!]
Novels
:
Change of Heart [
Out now
!]
Seize Heat [due ~2022]
Shorts
:
Split Second [Out February 2020!]
I've also started yet another romance
Amber Morgan
and I are putting out spring of 2020, and various parts of books I have planned for future series. I also have another series in the edit phase that I want to start releasing early next year. And, of course, I'll have a whole new novel in the Empathy in the PPNW series,
Lady Killer
, out around summer. Did you grab the print copy of
Change of Heart
and get the sexy bonus material at the end? If not,
go grab it
!
Next year, ideally, will look like this:
Winter Release
:
Split Second (EPPNW short #6)
Spring Release
:
Romance #5
Summer Release
:
Take Fire (Combustion Chronicles #1)
Autumn Releases
:
Lady Killer (EPPNW #6)
Romance #6
I also have an Author Challenge lined up for January to encourage me to post more about my writing on social media. If you write (even if you're not published yet)
you should join me
!
Past that, I'm just hoping to take a trip in the 2020 to Europe (Amsterdam, ideally) and to take myself to Disneyland because I love it there and haven't been in awhile. So, keep your fingers crossed that our house sells quickly and we get to scoot on out of Washington soon!